Florida Addiction Recovery


Looking for the Best Detox in Tampa?

Are you looking for the best detox in Tampa for yourself or a loved one? There are many to choose from. We put together this guide about Tampa, addiction issues specific to Tampa, the recovery community in Tampa, and what to look for when trying to find the best drug or alcohol detox in Tampa.
Addiction Issues in Tampa, Florida
South Florida has recently gained a widespread reputation as the "Recovery Capital of the US." The nickname gained notoriety after the early 2000s, when countless detox facilities and treatment centers opened their doors in response to the nationwide opioid epidemic. The state of Florida was especially hard-hit by the epidemic. According to the National Institute on Drug Abuse (NIDA), there were a total of 4,698 drug-related overdose deaths in Florida in the year 2018 alone. Of the recorded fatalities, a staggering 3,189 were directly linked to opioid narcotics. The opioid epidemic has been largely fueled by the overprescription of medications like oxycodone, hydrocodone, codeine and morphine, and the state of Florida has some of the highest prescription numbers in the country. Florida providers write an average of 53.1 painkiller prescriptions per 100 residents. Because of this, it comes as no surprise that rates of opioid abuse and addiction are particularly bad in Florida. CuraSouth — a medical alcohol and drug detox facility — was recently opened in Tampa to counter the drug and alcohol addiction issues facing the community.
More on Substance Abuse in Tampa, Florida
The Substance Abuse and Mental Health Services Administration (SAMHSA) conducts the National Survey on Drug Use and Health (NSDUH) every year. The 2010 NSDUH report that focuses on Tampa, Clearwater and St. Petersburg found that of the 2.3 million people residing in that specific region, 326,000 reported using an illicit drug at least once over the course of the past year; 10.1 percent of regional residents reported using marijuana, and 4.6 percent reported using a prescription painkiller for non-medical purposes. Roughly 188,000 Tampa residents were diagnosed with a substance abuse disorder over the course of the past year, and 7.7 suffered from a major depressive episode — meaning that rates of dual-diagnosis disorders throughout this region were particularly high. In addition to illicit drug use and co-occurring disorders, the survey touched on problem alcohol use. The study found that 23.2 percent of Tampa residents over the age of 12 admitted to binge drinking at least once over the course of the past month.
If you or someone you love is currently in or around Tampa and struggling with a substance abuse disorder, CuraSouth is available to help. Our comprehensive medical detox program is both effective and individualized, ensuring a level of clinical care unlike any in the area. Our detox facility is also in a comfortable, homestyle setting that allows individuals to detox in a serene environment unlike most detox centers. Learn more about CuraSouth's facilities HERE.
We Are Here For You
Let Us Help You Heal
Our Drug & Alcohol detoxification experience is second to none.
Learn how we can help by speaking with one of our Treatment Advisors today.
Picking the Best Drug & Alcohol Detox in Tampa


What to Look For

While many of the treatment centers that opened in recent years in response to the epidemic had their hearts in the right place, an unfortunate number of them were not up-to-par. These facilities tried to capitalize on the crisis and rushed to open unprofessional, unsafe, often unlicensed, treatment centers to profit off insurance policies. A wide range of corrupt activities were reported, tarnishing the reputation of the treatment industry. But there are a number of outstanding treatment programs in Tampa, and you'll want to pick the one that's right for you. It is critically important, however, to do your homework and be selective when choosing a drug or alcohol detox program. If you are looking for the best drug and alcohol detox in Tampa, there are some questions you should consider, including:
What are the detox's clinical and medical standards?
Does the detox offer medication assisted treatment?
What is the facility like? Is it comfortable and homestyle? 
What is the professionalism of staff?
What is the client-to-staff ratio?
Does the detox center begin therapy work?
Does the detox offer 12-step groups?
Does the detox have options for family involvement?
Does the detox individualize their treatment plans?
Does the detox have options for an ongoing continuum of care?
Does the detox help arrange the next steps following detox?
Does the detox offer gender-specific or demographic-specific groups?
What are the detox's professional accreditations and licenses?
Does the detox have a clear set of ethical standards?
Does the detox have a variety of insurance and/or private-pay options?
At CuraSouth we have quickly gained a reputation as the best drug and alcohol detox in Tampa because we hit high marks in every category. Read on to find out more. If you or your loved one lives in Tampa and has been struggling with a substance abuse disorder of any kind, CuraSouth is available to help. To find out if we're a good fit for you or your loved one, contact us today.
Our Drug & Alcohol Detox Services Include
---
How Does CuraSouth Measure Up?
At CuraSouth we do offer gender-specific and age-specific treatment options in order to make the care we provide as individualized and focused as possible
At CuraSouth we do have around-the-clock medical supervision, and we offer a range of amenities including homestyle bedrooms with TVs, a fully stocked, 24/7 snack bar, three daily catered meals, access to daily 12-step meetings and serene lounge areas
At CuraSouth we do use medication assisted treatment to help ease the symptoms of withdrawal
At CuraSouth we do conduct a thorough medical and clinical assessment in order to individualize treatment methods and craft a custom recovery plan for each client
At CuraSouth we believe that therapeutic intervention is a fundamental part of every stage of the recovery process from start to finish. So we offer individual, group and family therapy sessions
At CuraSouth we do offer rehab placement services. We deeply believe that medical detox is only the first stage of addiction recovery. It must be immediately followed with the next appropriate level of clinical care in order to be effective.
At CuraSouth we have a network of treatment facilities that offers clients who need it a full continuum of care
At CuraSouth we offer a range of addiction services including case management, therapy and aftercare planning
CuraSouth does have a wide variety of options for covering treatment with health insurance, and/or enrolling in a self-pay program
CuraSouth has been licensed and accredited by the state of Florida
CuraSouth and its network of treatment centers uphold a strict set of ethical standards, which you can find HERE
When looking for the best detox in Tampa it is important to consider the type of program you are looking for. Many of the detox programs offered throughout the region are sterile, impersonal and extremely limited in the services they provide. We offer a level of care that cannot be found in any traditional hospital setting or state-funded facility. To learn more, contact us today.
Ready To Begin Your Drug & Alcohol Detox?
We Offer A Safe & Effective Program
Don't let Drug & Alcohol addiction control your life.
Call us today and let's get you started on the path to a better you.
The Recovery Community in Tampa
There is a vibrant sober community in Tampa for clients to build upon their sober support system after leaving treatment. One of the best ways to get integrated into the local recovery community is by attending 12-step meetings on a regular basis. Tampa has a full schedule of Alcoholics Anonymous, Narcotics Anonymous, Cocaine Anonymous and Al-Anon meetings. We have included a list of 12-step resources below. Reach out to us today for additional resources.
Alcoholics Anonymous Meetings in Tampa
Begin Healing Now! Have A Call With One Of Our Treatment Advisors
Caring & Experienced Staff

Fully Licensed & Accredited 
Don't Suffer Any Longer
CuraSouth's Drug & Alcohol Detox in Tampa
At CuraSouth we believe that medically monitored detox should focus on more than a pain-free drug and alcohol withdrawal. We believe that medical detox should lay a lasting foundation for continuous sobriety by providing a whole-person approach to recovery. This simply means that we focus on mental, emotional and spiritual healing as well as a return to physical health. We combine professional medical care with therapeutic intervention and an introduction to holistic treatment methods and 12-step recovery, all while focusing on the comfort of each individual client. If you are currently looking for the best drug and alcohol detox in Tampa, consider CuraSouth. There are many qualities that set us apart, but above all else we direct our attention to the individual. No two experiences with addiction are the same, and no two drug and alcohol detox experiences should be identical. To learn more about our comprehensive detox program or to begin our simple admissions process, contact us today.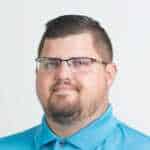 Reviewed for accuracy by: our Clinical Director:
Travis is a Licensed Clinical Social Worker and Certified Addiction Professional. He has worked in various community-based settings, where he served families and couples, addressed issues related to homelessness and crisis and worked in a substance abuse setting.