Hope Starts Here
At CuraSouth we strive to be a beacon of hope for all those suffering with drug and alcohol addiction. We help our clients break free from the grips of addiction through a safe and pain-free medical detox retreat. Find out how >>
Hope Starts Here
At CuraSouth we strive to be a beacon of hope for all those suffering with drug and alcohol addiction. We help our clients break free from the grips of addiction through a safe and pain-free medical detox retreat. Find out how >>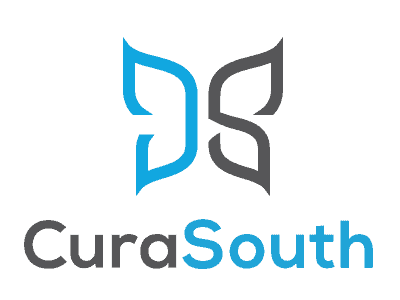 The Southeast's Leading
Addiction Detox & Recovery Center
The Southeast's Leading
Addiction Detox & Recovery Center
The CuraSouth Difference
At CuraSouth we offer a drug and alcohol detox program unlike any other in the Southeast region. Instead of a hospital or "lock-down" facility, we give clients a relaxed, homestyle retreat with expert medical care and supervision. Our medical team is composed of licensed doctors and nursing staff with decades of combined experience in drug and alcohol detoxification. The CuraSouth experience was created by top addiction treatment professionals using extensive feedback from clients to create a truly unique and highly effective program.
Clients entering CuraSouth for detox can expect to be welcomed by our caring staff who fully understand substance use disorder and whose goal it is to provide a safe and pain-free detox. Each client's treatment plan is customized to meet their needs including optional individual therapy, group therapy, 12-step meetings, case management services and aftercare planning. Families are invited to participate in crafting their loved one's recovery plan and treatment goals.
We are proud to offer comfortable amenities not found in most detox facilities, such as catered meals, modern furnishings and serene lounge spaces. Our Tampa facility is located on several acres of beautiful land.
We accept most private insurance plans, which means there could potentially be little or no out-of pocket expenses. Call to speak with our Treatment Advisors and begin your healing today.
A Relaxed Retreat To Begin Recovery
Our newly renovated, state-of-the-art facilities are the perfect place to recover. Every aspect of our facilities are designed to provide amenities and an atmosphere that supports the recovery journey.
Individual Focus – We focus on each client's unique needs

Highest Standards – We adhere to the highest clinical standards

Homestyle Retreat – We give you all the comforts of home
Our facilities helps clients by giving them a serene, homestyle environment combined with expert medical and clinical care.
Simple Straightforward Admissions
Our confidential admissions process is simple and straightforward. We understand how difficult it can be for you or a loved one to find a treatment program. At CuraSouth we are committed to making admission as easy as possible. If, for whatever reason, we are not the best fit for you or your loved one we promise to help you find a program that is.
Drug & Alcohol Detox Treatment Programs
CuraSouth offers an individualized detox program for every client. Age, length of use, type of substance and co-occurring medical and mental health disorders determine the client's unique needs. This allows us to form a custom treatment plan. See below for more information on detoxification based on the type of substance being used.
WHY SHOULD YOU CHOOSE CURASOUTH?
Suffering from drug or alcohol addiction not only harms you but can affect everyone around you, including family, friends and employers. We understand — we've been there. CuraSouth was founded and is led by people who understand what clients and their families are going through. We know the hopeless, alone, broken, tired, disappointed, fearful feelings of everyone involved. We believe recovery is possible for everyone, even the family. If you've been to treatment before and are feeling disappointed and let down, let us help you. It's time for you to get well. Call us today to make your first real move toward recovery.
CuraSouth's first priority is helping our clients successfully and comfortably detox from drugs and alcohol. Once in our care clients will also have the option to transfer to longer term treatment. If the client or their family is interested in aftercare solutions, our case management staff will make all the arrangements to set up additional treatment options. We meet our clients where they are at, providing options for the best chance at lifelong sobriety.
Frequently Asked Questions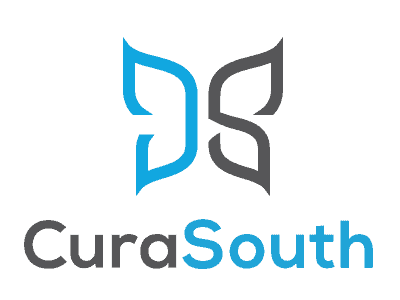 Addiction Recovery Articles
Our articles focus on guidance and inspiration for those seeking recovery and their loved ones. Check out some of our recent posts.
Getting Sober Is Rehab the Only Way? You have started to come ...
Opioid Addiction & Recovery Carfentanil VS Fentanyl By this time, most people have heard of fentanyl — a synthetic opioid narcotic which ...
Opioid Addiction & Recovery Carfentanil VS Fentanyl By this time, most people ...
Addiction Recovery Questions Hydrocodone & Opioid Painkillers Hydrocodone is an opioid analgesic ...