A Day In Medical Detox


What a Typical Day Looks Like in Detox
You have finally made the decision to take control of your life and enter into medical detox. Chances are, you don't feel completely confident in your decision to seek professional help. Not only is addiction a disease of denial, but there is always a certain level of fear that goes hand-in-hand with committing to something unknown. Despite the fact that active addiction has completely upturned your life in the worst ways possible, you might still be hesitant to enter into detox because you have no idea what to expect. At CuraSouth we hope we can put your mind at ease by outlining what a typical day in detox looks like. If you have any additional questions, please contact us. Our experienced and knowledgeable Treatment Advisors are standing by to answer any questions you have or to help you or your loved one get started on their personal recovery journey.
Prior to Detox
How do you know if you should enter medical detox? Do you have to stop using your substance of choice before you arrive? How are you going to get there?
It is a good idea to enter into medical detox if:
You cannot stop using on your own
You have tried to quit, but you experience symptoms of withdrawal soon after you stop using your substance of choice
You have been sober before and recently experienced a relapse
You lack adequate support at home and you are unsure what steps to take to get started on your personal recovery journey
You want to stop but you are afraid of going through withdrawal
You have an underlying chronic physical health concern or a mental illness
Because withdrawal symptoms can start just several hours after the final drug or drink, it is a good idea to enter detox before the more severe withdrawal symptoms start. Most people who enter into a detox program stop using their substance of choice within hours prior to their admission. Being sober is not a requirement when you arrive at detox.
Once admitted to the detox program you will undergo an in-depth assessment that helps the CuraSouth clinical team determine which detox methods are going to be the most beneficial for your unique case. If you lack reliable transportation, we will help arrange transportation to our facility. We understand how scary it can be to commit to a program of recovery, and we are available to help you every single step of the way. Making the decision to seek the professional help you need is truly the most difficult part of the entire process.
We Are Here For You
Let Us Help You Heal
Our Drug & Alcohol detoxification experience is second to none.
Learn how we can help by speaking with one of our Treatment Advisors today.
Your First Day in Detox
Addiction Assessment – Upon your admission you are given an addiction assessment. This assessment consists of a series of personal questions regarding your personal history with addiction, your family history, whether or not you have ever been diagnosed with a mental illness, your psychosocial state, and whether or not you have unresolved trauma that you need to address.
Drug & Alcohol Testing – You are given a drug test upon your admission so the medical team knows which chemical substances are present in your system and which symptoms of withdrawal to expect.
Personal Treatment Goals – You go over your personal treatment goals and the clinical team develops a personalized treatment plan based on the information you have given. There is a good chance that this treatment plan is going to be adjusted over the length of your stay. The more the clinical team learns about you and your unique experiences and goals, the more personalized this plan becomes.
Facility Tour – Once the assessment is complete (it usually takes around an hour) you are given a brief tour of the facility and brought to your accommodations. You are given the opportunity to relax if you would like to.
Meet With Clinical Professionals – You will meet with a medical professional on your first day in detox, who takes careful note of your current physical state and prescribes any medications that he or she feels might make the detox process more comfortable. Your vital signs are taken and they are closely monitored throughout the remainder of the detox process.
The first day in detox is all about getting you as comfortable as possible. The medical team will learn about you and your personal experience with addiction. It is crucial that the detox staff know what withdrawal symptoms you are likely going to exhibit so that they can effectively treat them as soon as they develop.
Our Drug & Alcohol Detox Services Include
---
A Typical Day in Detox
A typical day in detox is going to vary significantly based on how severe your withdrawal symptoms are and how much rest and relaxation you need. Some of our clients choose to rest and recuperate for the majority of their stay; others take advantage of the recovery services we provide. Ultimately, you dictate how your time in detox is going to go.
Leisurely Wake Up – While a nurse is going to check on you intermittently to measure your vital signs and administer medications, you are free to rest. Breakfast is served every morning, but if you miss it, you will have access to CuraSouth's 24/7 snack bar.
Nutritious, Catered Meals – At CuraSouth we provide our clients with three healthy, catered meals daily. Snacks are also available 24/7. We encourage our clients to stay hydrated throughout the day in order to flush toxins out of their systems more quickly.
Meet with an individual therapist or case manager – At CuraSouth we encourage our clients to take advantage of individual therapy and case management sessions if they are feeling up to doing so. In these sessions clients begin to explore their relationship with drugs and alcohol and what led to the development of the addiction in the first place. They also flesh out their personal treatment goals more thoroughly.
Participate in Optional Recovery Meetings – We have daily recovery meetings that are either chaired by support staff members or by sober individuals who bring the meeting directly to the facility. Clients are encouraged to share about their personal experiences and speak with the meeting leaders once the meeting has concluded.
Ready To Begin Your Drug & Alcohol Detox?
We Offer A Safe & Effective Program
Don't let Drug & Alcohol addiction control your life.
Call us today and let's get you started on the path to a better you.
Participate in recovery-related group therapy sessions and educational workshops – Throughout the day clients have access to at least one group session that focuses on a pertinent topic like the Disease Model of Addiction, the development of healthy coping mechanisms or 12-Step program education.
Socialize With Other Clients – Throughout the day you are able to socialize with other clients in our well-appointed communal areas. There are games, books, crafts, movies and other forms of entertainment to enjoy in your down time.
Call Friends & Family — At scheduled times during the day clients can make phone calls to friends and family from our patient phone lines
Vitals Checks – At periodic times throughout the day, clients will have their vital functions checked and may have the option to receive medications to help with withdrawal symptoms.
Begin Healing Now! Have A Call With One Of Our Treatment Advisors
Caring & Experienced Staff

Fully Licensed & Accredited 
Don't Suffer Any Longer
Begin Your Recovery Journey Today
If you have been considering taking control of your life and entering into a detox program, we are available to help. Contact us for more information or to get started with our simple and straightforward admissions process.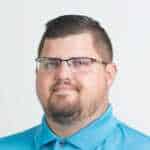 Reviewed for accuracy by: our Clinical Director:
Travis is a Licensed Clinical Social Worker and Certified Addiction Professional. He has worked in various community-based settings, where he served families and couples, addressed issues related to homelessness and crisis and worked in a substance abuse setting.