2021 Recovery Month


Activities & Events
September marks the beginning of the 32nd annual 'National Recovery Month,' a holiday first developed in 1989 by the Substance Abuse and Mental Health Services Administration (SAMHSA). The holiday was first developed to increase awareness surrounding mental health and addiction and to celebrate those who had successfully overcome addiction. Every year SAMHSA selects a specific theme and provides major recovery organizations with a toolkit geared towards helping people who have been struggling with mental illness and substance abuse begin living a life of recovery. According to their website, "National Recovery Month (Recovery Month) is a national observance held every September to promote and support new evidence-based treatment and recovery practices, the emergence of a strong and proud recovery community, and the dedication of service providers and community members across the nation who make recovery in all its forms possible."
National Recovery Month 2021
At CuraSouth we celebrate Recovery Month all September long, honoring our alumni who have maintained sobriety for years and encouraging those who have not yet sought help to reach out for the first time. This past year, the reins of Recovery Month have been passed from SAMHSA to an organization called The Voices & Faces of Recovery. This organization "remains dedicated to organizing and mobilizing the over 23 million Americans in recovery from addiction to alcohol and other drugs, our families, friends and allies into recovery community organizations and networks, to promote the right and resources to recover through advocacy, education and demonstrating the power and proof of long-term recovery."
This year's theme is "Recovery is for Everyone: Every Person, Every Family, Every Community."At CuraSouth we truly believe recovery is for everyone; regardless of age, personal background or current circumstances. We understand there are certain barriers which potentially stand in the way of seeking and receiving effective medical and clinical care. We remain dedicated to making our medical detox services as accessible as possible to those in need. To learn more about Recovery Month or to learn more about the detox services we provide, contact us today.
We Are Here For You
Let Us Help You Heal
Our Drug & Alcohol detoxification experience is second to none.
Learn how we can help by speaking with one of our Treatment Advisors today.
National Recovery Month Events
National Recovery Month is typically full of in-person events and activities for those in recovery and for their loved ones. However, in light of the COVID-19 pandemic and related safety precautions, many of these events have moved online. At CuraSouth we see this as a positive; now national events can be easily attended from anywhere. However, there are many events still taking place in-person if you do decide to go that route. Above all else we encourage our past clients and their loved ones to participate in as many events as possible, helping spread awareness, promote prevention and break the stigma surrounding substance abuse and dependence.
National Recovery Month Events Include:
Our Drug & Alcohol Detox Services Include
---
For a comprehensive list of Recovery Month events and activities in Florida or your immediate area, see our list below or contact us directly. We are more than happy to point you in the direction of any resources you or a loved one may need.
National Recovery Month Events in Florida
As our medical detox center is located in South Florida near Tampa. We have included a list of major recovery events in this specific area. Keep in mind this list is not all-inclusive, and exclusively includes events put on by non-profit organizations and other major recovery communities. If you would like to learn more about any specific event or if you would like to learn more about Recovery Month events in your area, contact us today.
Broward National Recovery Month | Saturday, September 11 from 5-9 p.m. at Ats Park in Hollywood, Florida | Free to attend
The Broward National Recovery Month Committee hosts an event dedicated to celebrating those who have overcome addiction and remembering those who have lost the battle to addiction. The Committee remains dedicated to raising awareness and promoting prevention efforts geared towards preventing drug and alcohol abuse.
Opioids & Stimulants Solutions Event | Friday, September 24 from 12:20-2 p.m. | Online | Free to attend
Florida Courts hosts an educational webinar covering the latest developments in substance abuse and justice setting work. Visit the website to register for the free event.
Ready To Begin Your Drug & Alcohol Detox?
We Offer A Safe & Effective Program
Don't let Drug & Alcohol addiction control your life.
Call us today and let's get you started on the path to a better you.
Our Commitment to Recovery
At CuraSouth we remain dedicated to providing effective medical detox services to those in need. We believe detox should be about more than working towards physical stabilization and providing clients with a safe and pain-free drug and/or alcohol withdrawal. We provide our clients with the tools and resources they need to continue on in their personal recovery journeys. Rather than stabilize clients and send them on their way, our case managers work closely with each individual and develop a personalized aftercare plan. We look forward to speaking with you or your loved one and helping them begin their personal journey of physical, mental and emotional healing.
Begin Healing Now! Have A Call With One Of Our Treatment Advisors
Caring & Experienced Staff

Fully Licensed & Accredited 
Don't Suffer Any Longer
Contact Us Today to Learn More
If you are interested in learning more about Recovery Month and the local events in South Florida, use this page as a resource or contact us directly for more information. If you or someone you love is ready to take the first step towards recovery and enter into a medical detox program, CuraSouth is available to help. The moment you make the decision to pick up the phone and contact us you will be put in touch with one of our experienced and compassionate Treatment Advisors, who will help you get started with our simple and straightforward admissions process. We begin our admissions process with a brief pre-assessment, which includes a series of simple questions geared towards helping our clinical team determine which detox methods are going to be the most beneficial for each unique case. Once the pre-assessment is complete we offer a free, no obligation insurance benefit check and go over other potential coverage options like self-pay and private pay whenever necessary. Finally we set a date for admission and help arrange travel plans to our Largo, Florida detox center. If you have already been through medical detox and simply looking to learn more about Recovery Month, we are available to answer any questions you might have. If you or someone you love has been struggling with addiction and is interested in taking the first step towards recovery, the only thing standing between you and a life beyond your wildest dreams is a simple phone call. Contact us today to get started.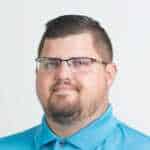 Reviewed for accuracy by: our Clinical Director:
Travis is a Licensed Clinical Social Worker and Certified Addiction Professional. He has worked in various community-based settings, where he served families and couples, addressed issues related to homelessness and crisis and worked in a substance abuse setting.