Coronavirus Consequences


The Effect of Isolation on Alcoholism
At CuraSouth we have witnessed the rise in alcohol abuse and alcoholism since the start of the COVID-19 pandemic. People are facing a great deal of personal challenges as a direct result of mandatory closures and newly emerging regulations, including financial insecurity, job instability, increased anxiety and social isolation. Seeing as the services we provide are essential medical services, we have been fortunate enough to continue serving people struggling with substance abuse and dependence who are in need of medically monitored detox. If you think your alcohol use — or the alcohol use of someone you love — might have increased to unhealthy levels during the pandemic, you are not alone. Please contact us to learn more about how to overcome alcohol dependence.
Alcoholism, Social Isolation & COVID-19
Alcoholism has been a major public health concern for decades. Drinking beer, wine and liquor is deeply ingrained in American culture, and because alcohol consumption is socially acceptable in the vast majority of households and social circles across the country, it can be difficult to tell whether or not you are suffering from a diagnosable alcohol use disorder or simply taking things a bit too far on occasion. If you feel you might have been engaging in problem drinking before the pandemic, there is a good chance your alcohol consumption has increased even more since last year when the pandemic began. If this is the case, you're not alone.
An article published by the U.S. National Library of Medicine titled, "Alcohol Consumption During the COVID-19 Pandemic: A Cross-Sectional Survey of US Adults" states: "By 20 April 2020, all but eight states had issued state-wide shelter-at-home orders requiring residents to stay home unless conducting 'essential activities.' Concurrently, many states relaxed their alcohol laws to provide economic support for restaurants and liquor stores. For example, in many states, adults could, for the first time, order beer, wine, spirits—and sometimes even cocktails—for curbside or home delivery. During the seven weeks between 1 March and 18 April 2020, there were large increases in alcohol sales in the U.S. Data from the week ending 21 March indicated that alcohol sales for off-premise locations (e.g., liquor stores) had increased by 54% and online alcohol sales had increased by 262% compared to sales data from the same week in 2019."
We Are Here For You
Let Us Help You Heal
Our Alcohol detoxification experience is second to none.
Learn how we can help by speaking with one of our Treatment Advisors today.
Correlation Between COVID-19 & Alcohol Abuse
There is a direct correlation between COVID-19, social isolation and increased liquor sales.
Research on COVID-19 & Alcohol Abuse Indicates:
People who have previously struggled with mental illnesses like anxiety or depression are abusing alcohol at higher rates since the pandemic began.
The COVID-19 pandemic has created a number of unique stressors, and studies show people are drinking more to combat this stress. Examples of these unique stressors include social isolation, fear of illness and economic hardships.
Studies indicate heavy alcohol consumption is highest among people under the age of 40. There has been a 40 percent increase in alcohol consumption among members of this demographic since the pandemic began.
A lack of in-person substance abuse and mental health services has served as a barrier for many. However, treatment options remain accessible to those in need, it is simply a matter of knowing where to look and how to get started. For example, CuraSouth will continue providing accessible detox services to those struggling with addiction.
People who drink heavily are at greater risk of contracting COVID-19 because of an increase in risk-taking behaviors.
People who drink heavily are at greater risk of experiencing severe symptoms if they do contract COVID-19, seeing as their immune systems are harshly compromised.
Our Alcohol Detox Services Include
---
Alcoholism & Social Isolation
One of the biggest triggers for alcohol abuse and alcoholism in recent times is increased social isolation. Alcoholism and social isolation go hand-in-hand for several reasons. First of all, alcoholism can cause a person to struggle with basic human interaction. Simple day-to-day interactions like speaking with a cashier at a grocery store, meeting with an employer or chatting with a neighbor in passing might cause extreme anxiety in someone who has been struggling with alcoholism. In fact, many people who suffer from alcoholism concurrently suffer from social anxiety. The Anxiety & Depression Association of America reports 15 million adults in the U.S. struggle with social anxiety, and 20 percent of these people simultaneously struggle with an alcohol abuse disorder. A person might experience temporary relief from this anxiety when they drink, but heavy alcohol consumption will always worsen symptoms of anxiety in the long run. Self-medicating leads to a vicious cycle of substance abuse and worsening mental health problems. When a chemical substance takes hold of a person, it is generally easier for them to push their friends and family members away so they can continue drinking "in peace." Social isolation protects the alcoholic from facing their issues and from taking an honest look at the severity of their situation.
Isolation has become relatively easy, seeing as social distancing mandates and recommendations have been in effect for more than a year now. People who struggled with pre-existing alcohol abuse disorders continue to drink heavily and people who might not have struggled with alcoholism in the past are reaching for alcohol as a means of self-medication. If you or someone you love has been struggling with alcoholism, CuraSouth is available to help. Contact us today to learn more.
Ready To Begin Your Alcohol Detox?
We Offer A Safe & Effective Program
Don't let Alcohol addiction control your life.
Call us today and let's get you started on the path to a better you.
How to Know if Alcohol is a Problem
You (or your loved one) might be struggling with a diagnosable alcohol abuse disorder if:
You have attempted to cut back on the amount you drink, but you have found yourself unable to do so for any significant period of time.
You have a difficult time controlling the amount of alcohol you consume once you have started drinking.
You often consume more than five alcoholic beverages in one sitting, and you drink four or more times per week.
You grapple with feelings of guilt and shame directly linked to your alcohol consumption.
Your close friends or family members have expressed concern about your drinking, and a medical professional has suggested you cut down.
You have built a tolerance, meaning you need a greater amount of alcohol in order to feel the desired results.
You experience withdrawal symptoms when you stop drinking.
You experience anxiety when there is no alcohol readily available or when you run out.
You have pushed your loved ones away or have repeatedly hidden or lied about how much you have really been drinking.
You spend a great deal of time obtaining, using and recovering from the effects of alcohol.
When it comes to treating alcohol abuse and alcoholism, medical detox is generally a recommended first step toward recovery. This is because the symptoms associated with alcohol withdrawal can be dangerous when not closely overseen by a team of medical professionals. At CuraSouth we combine medication assisted treatment with other evidence-based detox approaches while actively preparing our clients for the next stage in the process.
Upon admission to our detox program every client is assigned a case manager, who works with the clinical team to develop a personalized aftercare program. If it is determined that you or your loved one would benefit from transitioning into another level of care when detox concludes, we help make that transition as seamless and stress-free as possible. To learn more about our alcohol detox program or to get started with our simple admissions process, contact us today.
Begin Healing Now! Have A Call With One Of Our Treatment Advisors
Caring & Experienced Staff

Fully Licensed & Accredited 
Don't Suffer Any Longer
Our Simple Admissions Process
At CuraSouth we have developed an admissions process which is simple and uncomplicated, geared towards helping you or your loved one get admitted to a medical detox program as quickly as possible. As soon as you make the decision to reach out you will be put in touch with one of our experienced and compassionate Treatment Advisors, who will walk you through every additional step of the process. We begin with a brief pre-assessment, help smooth out coverage details and arrange transportation to our South Florida facility. Many of our Treatment Advisors are in alcohol addiction recovery themselves or have helped a loved one through the process. This allows them an understanding perspective while making them more equipped to answer any additional questions you might have. Contact us today to get started or to learn more about our effective program of alcohol addiction treatment.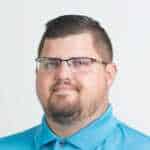 Reviewed for accuracy by: our Clinical Director:
Travis is a Licensed Clinical Social Worker and Certified Addiction Professional. He has worked in various community-based settings, where he served families and couples, addressed issues related to homelessness and crisis and worked in a substance abuse setting.