Alcohol Detox


Symptoms & Timeline
How long is alcohol detox? The length of alcohol detox varies depending on several factors, but in the majority of cases alcohol detox lasts a minimum of three days and a maximum of two weeks. The length of the detox process depends on the severity of the alcohol use disorder, the frequency of use, the presence of any underlying disorders and whether or not alcohol was being used in combination with any other substances. At CuraSouth we provide our clients with a highly individualized medical detox program, taking all unique clinical needs into careful account. Upon admission to our Southern Florida detox program we conduct a detailed assessment which helps our medical and clinical teams determine which detox methods are going to be the most beneficial for each unique case and which length of stay is the most appropriate. To learn more about the alcohol detox process or to get started with our simple and straightforward admissions process, contact us today.
Alcohol Detox Timeline
When a person uses alcohol consistently for a prolonged period of time, they develop a physical tolerance meaning a larger amount of alcohol needs to be consumed in order for the desired effects to be produced. Once tolerance develops, withdrawal symptoms begin to develop when alcohol use is abruptly stopped. This is an unavoidable, physiological process. The symptoms associated with alcohol withdrawal can be extremely uncomfortable and can pose serious health-related threats when left untreated. At CuraSouth we combine a variety of proven, evidence-based detox methods to help clients undergo a safe and comfortable alcohol withdrawal. How long does the process last? A typical alcohol detox timeline looks like this:
Stage 1 – Mild/Early Alcohol Withdrawal – These symptoms typically begin within the first 6 or 8 hours after the final drink, and include sleep-related issues, restlessness and irritability, hand tremors, increased heart rate and mild gastrointestinal issues like nausea and diarrhea.
Stage 2 – Moderate Alcohol Withdrawal – More severe withdrawal symptoms often begin after roughly 24 hours of mild symptoms, and might include increased blood pressure, heart palpitations, abnormal breathing, mild hyperthermia, confusion and disorientation, anxiety and more severe gastrointestinal issues like vomiting and severe stomach cramping.
Stage 3 – Severe/Late Stage Alcohol Withdrawal – The final and most severe symptoms of alcohol withdrawal typically begin within 48 to 72 hours after the final drink. Not everyone experiences these symptoms — in most cases, severe alcohol withdrawal is only common among those who have been drinking heavily and on a daily basis for years. The symptoms of late stage alcohol withdrawal might include extreme disorientation, severe anxiety and panic attacks, depressed mood, auditory and visual hallucinations and seizures. This stage of the withdrawal process is also known as delirium tremens.
We Are Here For You
Let Us Help You Heal
Our Alcohol detoxification experience is second to none.
Learn how we can help by speaking with one of our Treatment Advisors today.
How Long Does Alcohol Withdrawal Last?
The length of alcohol withdrawal depends on several factors, including:
How severe the alcohol use disorder has become.
The frequency of alcohol use and the amount of alcohol being consumed.
The presence of any underlying mental health conditions.
The presence of any pre-existing medical conditions.
Whether or not alcohol was being combined with any other chemical substances.
Whether or not the client has previously attempted to get sober.
Symptoms of alcohol withdrawal begin to develop around 6 or 8 hours after the final drink. The symptoms begin peaking in severity at around 3 or 4 days, and continue for roughly one week. However, if a person is not treated in a medical detox center like CuraSouth, these symptoms can last for several weeks. This is just one of the reasons why seeking professional medical care from an inpatient detox facility is so important — not only does doing so ensure a safe withdrawal, but the duration of the process is minimized significantly.
Our Alcohol Detox Services Include
---
Alcohol Withdrawal Symptoms
The signs and symptoms associated with alcohol withdrawal vary depending on the severity of the alcohol use disorder. However, the most common symptoms of alcohol withdrawal include:
Hand and body tremors.
Gastrointestinal issues like nausea, vomiting and diarrhea.
Profuse sweating/night sweats.
Mood swings characterized by agitation and irritability.
Severe anxiety and panic attacks.
Depressed mood/suicidal ideation.
Delirium tremens (in the case of severe alcohol withdrawal); symptoms include auditory and visual hallucinations, delusions, paranoia and seizures.
Ready To Begin Your Alcohol Detox?
We Offer A Safe & Effective Program
Don't let Alcohol addiction control your life.
Call us today and let's get you started on the path to a better you.
At CuraSouth we treat symptoms of alcohol withdrawal as soon as they develop with a combination of evidence-based modalities. Each individual client has a personalized treatment plan, one that is adjusted over time as necessary.
Alcohol Detox Treatment
The most effective treatment options depend on the client, which is why CuraSouth conducts a personalized assessment upon program admission. We combine medication assisted treatment options with behavioral therapy, holistic treatment options and a beautifully appointed facility designed for client comfort. In the case of alcohol withdrawal we utilize:
Begin Healing Now! Have A Call With One Of Our Treatment Advisors
Caring & Experienced Staff

Fully Licensed & Accredited 
Don't Suffer Any Longer
Is At-Home Alcohol Detox Safe?
Some people who have been using alcohol for an extended period of time might be tempted to attempt detoxing at home. At-home alcohol detox is extremely unsafe. In order to prevent serious health-related complications from occurring, alcohol withdrawal should be closely overseen by a team of experienced medical professionals in an inpatient detox program such as CuraSouth.
How to Find An Alcohol Detox Program
If you are looking for an alcohol detox program for yourself or for a loved one, we are available to help. It is important to look for a program that tackles the mental and emotional implications of alcohol use disorders as well as the physical symptoms of alcohol withdrawal. At CuraSouth we do more than help our clients work towards physical stabilization in a medically monitored setting; we help lay a solid foundation for lasting sobriety. We have developed an admissions process that is simple and straightforward and can be completed in roughly 15 minutes. We begin by conducting a brief pre-assessment which helps our medical team determine which detox methods are going to be the most effective for each unique case. We then offer a free, no obligation insurance benefit check for those who are insured through a regional provider or a major national provider. Finally, we arrange local transportation to our Tampa, Florida detox center. Contact us today to begin.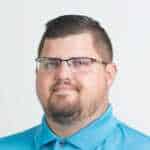 Reviewed for accuracy by: our Clinical Director:
Travis is a Licensed Clinical Social Worker and Certified Addiction Professional. He has worked in various community-based settings, where he served families and couples, addressed issues related to homelessness and crisis and worked in a substance abuse setting.