Getting Sober


Is Rehab the Only Way?
You have started to come to terms with the fact that substance use is no longer working for you. Maybe you have started to experience personal consequences as a direct result of your drinking or drug use. You lost your job, your relationships have been compromised, your finances are in ruins, or you're just plain unhappy. You know you want to get sober, but is going to rehab the only way? Maybe committing to between 30 and 90 days in an inpatient treatment center is not entirely realistic for one reason or another. Maybe you are the sole caretaker of a dependent, or you have a demanding career that you cannot entirely step away from. Maybe you have only been using chemical substances for a short period of time, and you want to nip things in the bud before they progress. Addiction recovery is a highly personal process, and what works for one person might not be the answer for another. When it comes to getting sober, your journey will certainly look unique. At CuraSouth we believe in providing highly individualized care, taking the distinctive needs of each client into account. If you are curious to learn more about which level of care is right for you, contact us today.
How Do I Know if I Need Treatment?
First of all, it is a good idea to determine whether or not professional addiction treatment has become necessary. If you have tried to quit on your own with little or no success, entering into a treatment program is probably a good idea. As a general rule of thumb, it is important to begin your recovery journey with a short stay in an inpatient detox center. Once the physical body adjusts to the presence of a chemical substance it goes into withdrawal when the substance is removed. The symptoms of withdrawal are often uncomfortable, and they can be dangerous when left untreated. Many people attempt to detox on their own, only to return to substance use before the withdrawal process is over. This is partially because the physical symptoms are so uncomfortable without proper medical attention, and partially because psychological drug cravings are particularly intense during the first several days of sobriety. At CuraSouth we effectively treat the physical and psychological symptoms of withdrawal. Our experienced team of medical professionals address symptoms as soon as they develop, providing a safe, pain-free drug and alcohol detoxification.
We Are Here For You
Let Us Help You Heal
Our Drug & Alcohol detoxification experience is second to none.
Learn how we can help by speaking with one of our Treatment Advisors today.
Addiction Signs & Symptoms
If you have been struggling with a diagnosable substance use disorder, it is a good idea to enter into a higher level of clinical care as soon as you have been physically stabilized in a medical detox center. The Diagnostic and Statistical Manual of Mental Disorders, Fifth Edition (more commonly referred to as the DSM-V), outlines a list of criteria used to determine whether a diagnosable substance use disorder is present.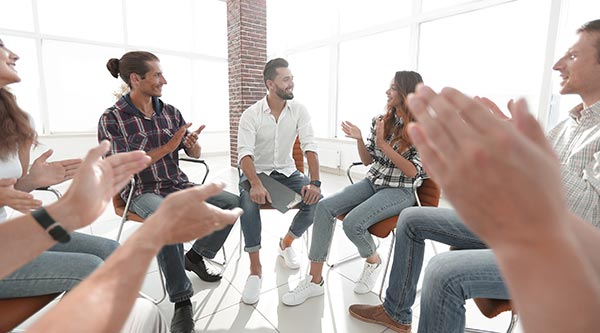 If you answer "yes" to more than two of the questions listed below, professional treatment comes recommended.
Do you often use your substance of choice in larger quantities than intended for longer periods of time than intended?
Have you attempted to cut back on your drug or alcohol use with little or no long-term success?
Do you spend a significant amount of time obtaining, using, and recovering from the effects of drugs or alcohol?
Do you experience cravings for your substance of choice/urges to use drugs or alcohol at inappropriate times?
Have you been neglecting personal responsibilities and obligations at work, at school, or around the house because of your drug or alcohol use?
Do you continue to use your substance of choice despite problems it has been causing in your interpersonal relationships (with family members, friends, romantic partners, coworkers, employers)?
Have you given up activities you previously enjoyed because of your drug or alcohol use?
Have you been engaging in risk-taking activities while under the influence, like driving while intoxicated or spending time in unsafe areas?
Do you continue to use drugs and alcohol even though you have a physical or psychological condition that could be exacerbated by substance use?
Have you developed a physical tolerance over time, meaning more of the substance is required in order for the desired effects to be produced?
Do you experience withdrawal symptoms when you reduce your intake or stop using drugs and alcohol altogether?
Our Drug & Alcohol Detox Services Include
---
Treatment Options for Drug & Alcohol Addiction
You have been diagnosed with a substance use disorder, or you have answered "yes" to enough of the diagnostic questions that you believe treatment is necessary. Now what? When it comes to the effective treatment of drug and alcohol dependence, there are many options available. The best option for you depends on several factors, including the severity of the substance use disorder and the presence of any co-occurring issues.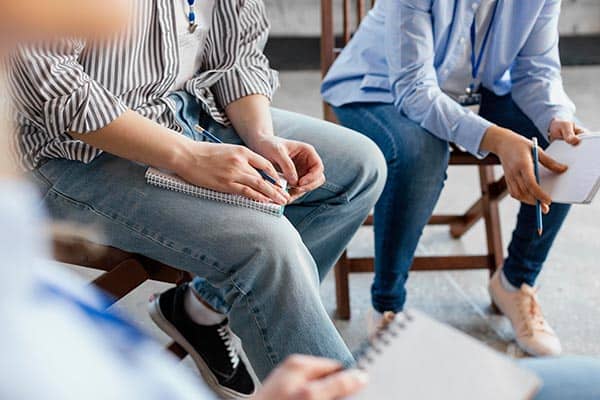 In most cases a multi-staged treatment program comes recommended — one that includes the following steps:
A short stay in a medical detox center. Here, you will undergo drug or alcohol withdrawal under the close care of a team of licensed medical professionals.
An immediate transition into a residential treatment program. In most cases, residential treatment lasts for between 30 and 90 days depending on your personal clinical needs. In inpatient treatment you will undergo intensive therapy and learn how to stay sober once treatment concludes.
A continuation of treatment in a partial hospitalization or intensive outpatient treatment program. Step-down levels of care allow you to continue with therapy and holistic recovery as you slowly transition back into fully independent living.
Committing to a long-term aftercare program. Once you transition back into independent living you will continue with some degree of treatment. This often looks like ongoing individual therapy and 12 Step program involvement.
Ready To Begin Your Drug & Alcohol Detox?
We Offer A Safe & Effective Program
Don't let Drug & Alcohol addiction control your life.
Call us today and let's get you started on the path to a better you.
The Importance of Medical Detox
When it comes to recovery, medical detox is an important initial step. Regardless of what type of substance you have been using and for how long the symptoms associated with drug and alcohol withdrawal can be unpredictable. At CuraSouth we believe that medical detox should be about more than physical stabilization. We offer an integrated program of recovery geared towards laying a solid foundation for continued sobriety.
Medication Assisted Treatment Options
Medication Assisted Treatment, or MAT, can be an important component of medical detox and of some additional levels of care. Certain medications are used to alleviate the more severe physical symptoms of withdrawal while reducing drug cravings. MAT might be utilized in an inpatient or outpatient treatment setting, too — this is usually only the case if a person has been struggling with a severe opioid use disorder.
Individual, Group & Family Therapy
Therapeutic care begins as early as medical detox. Clients have access to individual and group therapy sessions conducted by a licensed and experienced therapeutic professional. Some medical detox centers (including CuraSouth) offer family therapy services. We believe in the importance of family involvement during every stage of the recovery process.
Peer Support Groups
When it comes to long-term recovery, peer support group involvement is particularly important. Peer support groups like Alcoholics Anonymous and Narcotics Anonymous allow for clients to bond with other like-minded individuals while offering one another encouragement and accountability. At CuraSouth we introduce our clients to the 12 Step model of recovery along with several other peer support group options.
Begin Healing Now! Have A Call With One Of Our Treatment Advisors
Caring & Experienced Staff

Fully Licensed & Accredited 
Don't Suffer Any Longer
How to Get Help for a Substance Use Disorder
Getting help for a substance use disorder is as simple as reaching out for help. At CuraSouth we understand how difficult it can be to take the initial step and ask for assistance. You might not know where to turn, or you might have a difficult time coming to terms with the fact that outside help has become necessary. Many of our Treatment Advisors have been exactly where you are now. We are standing by to help guide you through the process and answer any additional questions you have, all the while treating you with nothing but the kindness and respect you deserve.
Contact Us Today to Learn More
CuraSouth provides a licensed and highly individualized detox program to people of all ages who have been struggling with addictive disorders of all types and severities. We offer a personalized curriculum of clinical care, designed to help our clients make a smooth and seamless transition from medical detox into the next appropriate stage of their personal recovery journeys. We understand how difficult it might seem to choose the best drug and alcohol detox in South Florida for your unique personal needs. Fortunately, we are available to help make the decision easier. The moment you contact us, either directly through our website or over the phone, you are put in touch with one of our experienced and compassionate Treatment Advisors. They conduct a brief pre-assessment, ultimately helping you determine which level of care is the most appropriate for your unique case. If we believe our program is a good fit we conduct a free, no obligation insurance benefit check and facilitate local transportation to our Tampa, Florida detox and recovery center. Contact us today to begin.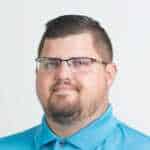 Reviewed for accuracy by: our Clinical Director:
Travis is a Licensed Clinical Social Worker and Certified Addiction Professional. He has worked in various community-based settings, where he served families and couples, addressed issues related to homelessness and crisis and worked in a substance abuse setting.