The Addiction Treatment Process


What Happens After Medical Detox?
So, you have just finished detox. This is the riskiest time for your recovery because you are now facing an extremely high risk of relapse. Because active addiction is a chronic and relapsing brain disease, it takes a fair amount of time for the brain to completely rewire itself. Medical detox is an important first stage of the recovery process because it allows people to withdraw from drugs and/or alcohol in a structured and medically monitored environment. However, it is important to recognize that this is only the very first stage of the process, and in order for sobriety to be maintained, a person must immediately transition into the next appropriate level of clinical care.
During this part of the recovery process, your drug and/or alcohol cravings are still going to be incredibly strong. Your neurological pathways have not yet healed and your brain still tells you it needs to use chemical substances in order for your body to properly function. Because of this, it is common for people to relapse immediately after they complete detox — sometimes within hours of their discharge — if there is not a solid aftercare plan in place. Because the brain is still hijacked by the addiction and it has not yet healed, there is a slim chance of long-term sobriety unless there is a plan following your completion of detox.
Aftercare Plan Options
What Do I Do After Detox?
When it comes to personalized aftercare plans there are several different options for you to choose from. The level of care that you choose is going to depend heavily on your personal clinical requirements.
Some Options Following Detox Could Include:
Residential Inpatient Treatment
It is highly recommended that anybody who has been suffering from a moderate or severe substance abuse disorder and any underlying conditions transition into a residential inpatient treatment center after detox. While in residential inpatient treatment an individual undergoes intensive individual, group and family therapy, recovery education and a range of holistic treatment methods. It is often important for a person to live in a structured environment to greatly reduce the risk of relapse. Most inpatient treatment programs last for between one and three months depending on the unique needs of each individual client.
Partial Hospitalization (PHP)
PHP serves as a step-down level of care, meaning that someone who has completed inpatient treatment transitions directly into PHP once he or she is discharged. The main difference between PHP and inpatient is the client is able to return home after undergoing a full day of intensive treatment. PHP also emphasizes relapse prevention training seeing as the client has a greater amount of personal freedom making relapse more of a threat.
Intensive Outpatient Treatment (IOP)
IOP is one step down from PHP in the sense that therapeutic groups don't meet every day. Generally IOP programs meet several times a week for a few hours each session. Clients have the opportunity to work or continue their educational pursuits. IOP can also serve as a standalone treatment option in some cases. A person might opt to transition from detox straight into IOP if he or she has a career that cannot be stepped away from, is the sole caretaker of dependents, if the substance abuse disorder was not severe, or if other circumstances warrant. At CuraSouth we will help you determine whether or not IOP is going to be sufficient or if you require a higher level of care like PHP or residential inpatient treatment.
After a person completes inpatient treatment he or she often moves into a sober living house, which provides structured support to the person as he or she navigates early recovery. Sober living provides an increased amount of accountability and helps residents work towards complete independence as they slowly make the transition back into the real world.
In some cases a person might choose to move into a sober house immediately after completing detox. This is an option if the person experienced a short-lived relapse after a prolonged period of sobriety and is looking for extra support, or if the substance abuse disorder was mild and no underlying conditions are present. In most cases a person participates in PHP or IOP while residing in sober living. While CuraSouth does not operate any sober living homes of its own, we maintain a professional relationship with several reputable, gender-specific sober living homes in the area.
We Are Here For You
Let Us Help You Heal
Our Drug & Alcohol detoxification experience is second to none.
Learn how we can help by speaking with one of our Treatment Advisors today.
This option is best suited for people who have been struggling with a mild substance abuse disorder and no underlying mental health conditions, or who have already experienced periods of recovery but had a relapse. If you go this route it is highly recommended that you make a recovery meeting (such as a 12-Step, Smart Recovery, Celebrate Recovery or other recovery support group) within the first two hours of leaving detox. When you are at the meeting get as many phone numbers as you can and immediately find a sponsor or mentor. Make sure that you attend at least one meeting every day and that you call your sponsor or mentor on a daily basis. Take their direction. They have experience that will help you stay sober. It is also crucial that you have a support system that can help you stay accountable to your recovery plan. Participating in regular behavioral therapy of some kind at this stage is also highly recommended. At CuraSouth can help you find a licensed individual therapist in your immediate area.
Our Drug & Alcohol Detox Services Include
---
How Long Will Treatment Take?
How long treatment takes is entirely dependent on the recovery plan an individual makes. If an individual participates in an entire continuum of care — medical detox, residential inpatient, PHP and IOP — the treatment process can take about one full year from start to finish. A one-year commitment might seem pretty hefty at first. You might ask yourself, "Is going through every phase of the clinical process really necessary? Can't I just go to medical detox and start hitting meetings when I get out?"
While this might be a viable option in some cases, it is important that you carefully choose a plan that will give you the best possible chance of staying sober long term. The time well spent now could save you much more time in the future. Consider how long you have been using your substance of choice. Consider all of the opportunities you have lost at the hands of active addiction. Now, consider the fact that the longer you stay in addiction treatment the better chance you have of avoiding relapse long-term and maintaining sobriety.
Choosing a plan for after detox can be overwhelming, but at CuraSouth our professional case managers are here to help you craft an individualized plan that will work for you and your life circumstances. You can contact us any time to discuss your options.
Ready To Begin Your Drug & Alcohol Detox?
We Offer A Safe & Effective Program
Don't let Drug & Alcohol addiction control your life.
Call us today and let's get you started on the path to a better you.
Begin Your Recovery Journey
While CuraSouth focuses on medical detox, we are part of the Guardian Recovery Network which offers options for every level of care. We also have relationships with other providers and are happy to arrange the transition from detox into the next phase of treatment whenever need be. Our priority is ensuring you have access to the resources you need to continue on in your personal journey of sobriety. For more information on our medical detox program or to learn more about the transition from detox to other levels of care, contact us today.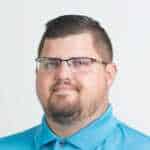 Reviewed for accuracy by: our Clinical Director:
Travis is a Licensed Clinical Social Worker and Certified Addiction Professional. He has worked in various community-based settings, where he served families and couples, addressed issues related to homelessness and crisis and worked in a substance abuse setting.
Begin Healing Now! Have A Call With One Of Our Treatment Advisors
Caring & Experienced Staff

Fully Licensed & Accredited 
Don't Suffer Any Longer