Choosing a Medical Detox


Detox Options in Florida
Choosing the right medical detox is an important decision, and with so many potential options, choosing the best detox in Florida for you might seem overwhelming at first. However, when you know what to look for in a detox center, it becomes much easier to make a well-informed decision. First off, consider whether you want to attend a private detox center or a state-funded facility. In many cases, choosing a state-funded detox means you have to wait for a bed to open up and you will likely receive the same impersonal treatment as every other patient. If you choose a privately owned and operated detox center, you have access to home-style amenities, around-the-clock medical supervision, a highly individualized detox program curated just for you, and access to a range of addiction services. At CuraSouth we provide these services among others, ensuring each and every one of our clients undergoes a safe and pain-free drug or alcohol withdrawal. If you are looking for a medical detox center outside of Florida, we are happy to point you in the right direction. Our main priority is ensuring that everyone in need of detox services has access to the care they require. Contact us today to learn more.
What Are Your Detox Goals & Needs?
When looking for a detox in Florida it is a good idea to narrow down certain factors which will play an important role in your personal search. What are your unique detox goals and needs? What are you hoping to get out of the process — a safe and pain-free drug or alcohol withdrawal, or a comfortable withdrawal coupled with therapy and a smooth transition into the next appropriate level of care? When looking for a medical detox in Southern Florida that meets all of your personal needs and will ultimately help you reach your treatment goals, we suggest asking yourself the following questions:
Does the detox center specialize in treating withdrawal symptoms associated with the kind of substance(s) I was using?
Does the detox offer additional addiction services like case management, therapeutic care and holistic treatment options?
Does the detox offer dual diagnosis services?
Does the detox offer medication assisted treatment options?
Does the detox center offer personalized aftercare planning services?
Does the detox center accept my health insurance?
If I am not currently insured through a regional provider in Florida or a major national provider, does the detox offer additional coverage options like self-pay and private pay?
Will I have to wait a long time to be admitted, or can the facility admit me immediately?
Will the detox center help me make a smooth transition into the next appropriate level of care, whether that is inpatient rehab, partial hospitalization or outpatient treatment?
Does the detox offer focused and individualized care, or do they treat all of their clients the same way regardless of personal backgrounds and history with substance use?
We Are Here For You
Let Us Help You Heal
Our Drug & Alcohol detoxification experience is second to none.
Learn how we can help by speaking with one of our Treatment Advisors today.
Factors to Consider When Choosing a Detox in Florida:
Inpatient vs Outpatient Detox
When choosing a detox in Florida you will want to consider whether you want an outpatient detox or an inpatient detox. The main differentiating factor is the residential component of inpatient detox; clients undergo treatment during the day and stay in a homestyle retreat facility until they have completed withdrawal. Benefits associated with inpatient detox include:
Our Drug & Alcohol Detox Services Include
---
Choose A Licensed Florida Detox
When choosing a detox center in Florida, be sure to keep an eye out for the following certifications:
Certification and Licensing through the State of Florida – Being licensed and certified through the State of Florida means our practices have been observed and approved by state standards, and we consistently adhere to all state guidelines regarding medical detoxification and inpatient detoxification.
The Joint Commission Gold Seal of Approval – Earning an accreditation through the Joint Commission essentially means we hold ourselves to the highest possible clinical and medical standards. This is one of the highest accreditations a medical detox center can receive.
Importance of Licensed Drug & Alcohol Detox Staff
When choosing a detox center in Florida, make sure you are taking the experience of staff members into consideration. Are clinical and medical staff members licensed? At CuraSouth our staff is composed of licensed medical practitioners, licensed therapists and experienced psychiatric professionals. Many of our support staff members have been actively engaged in recovery for years, allowing them to consistently come from a place of compassion and understanding.
Ready To Begin Your Drug & Alcohol Detox?
We Offer A Safe & Effective Program
Don't let Drug & Alcohol addiction control your life.
Call us today and let's get you started on the path to a better you.
Pick a Florida Recovery Hub for Detox
There are numerous recovery resources in the Tampa, Florida area, readily available for our clients to take advantage of once they transition into a higher level of care. Not only is the natural environment full of opportunities to engage in fun, sober recreational activities, but the city is brimming with recovery meetings, support groups and a network of experienced therapists. We are happy to put our clients in touch with whatever local resources we believe might benefit them.
Insurance and Costs
When choosing a medical detox center in Florida, consider whether or not the detox accepts your current insurance provider. In most cases, private Florida detox centers accept both major national and regional providers, meaning some or all of the services they offer are covered either partially or in full. If you are currently uninsured, it is a good idea to look into whether or not additional coverage options are accepted. At CuraSouth we accept health insurance and offer self-pay and private pay options.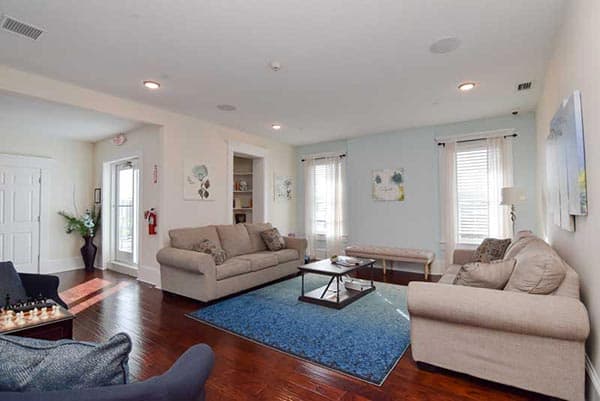 Private vs Public Detox Centers In Florida
Entering into a state-funded detox facility can be tricky. You might end up waiting weeks or months for a bed to open up, and once it finally does you receive the same, standardized treatment options as everyone else — with little to no focus placed on follow-up care. For these reasons we recommend choosing a private detox center in Florida like CuraSouth. Generally speaking, those who opt for a privately owned and operated detox center are more likely to:
Receive highly individualized and focused treatment.
Learn a variety of relapse prevention techniques.
Be given the tools they need to stay sober long-term.
Be adequately prepared for the remainder of the recovery process.
Begin the process of mental and emotional healing while working towards physical stabilization.
Have access to safe and effective medication assisted treatment options.
Experience more positive treatment outcomes because of regular follow-up.
Most people who attend a state-funded and operated detox center are sent on their way once physical stabilization has been achieved, with little to no follow-up on behalf of the clinical staff members. Private detox centers in Florida like CuraSouth follow up regularly, ensuring clients are equipped with all of the resources they need to stay sober long-term.
Begin Healing Now! Have A Call With One Of Our Treatment Advisors
Caring & Experienced Staff

Fully Licensed & Accredited 
Don't Suffer Any Longer
Why Choose CuraSouth for Detox?
At CuraSouth we provide a detox experience quite unlike any other. In addition to providing our clients with a safe withdrawal from chemical substances of all kinds, we help pave the road for continued sobriety. We offer individual therapy, group therapy and therapeutic services for the loved ones of our clients. Our case managers help clients develop personalized aftercare plans, making the transition to a higher level of clinical care seamless and stress-free. If you or someone you love has been struggling with a substance abuse disorder of any type, we are available to help. Simply contact us and you will be put in touch with one of our experienced and compassionate Treatment Advisors, who will get you started with our simple admissions process. To learn more about our detox center in Tampa, Florida or to begin with admissions, contact us today.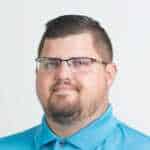 Reviewed for accuracy by: our Clinical Director:
Travis is a Licensed Clinical Social Worker and Certified Addiction Professional. He has worked in various community-based settings, where he served families and couples, addressed issues related to homelessness and crisis and worked in a substance abuse setting.