Opioid Addiction & Recovery


Carfentanil VS Fentanyl
By this time, most people have heard of fentanyl — a synthetic opioid narcotic which is roughly 100 times more potent than morphine and which is solely responsible for thousands of opioid-related fatalities every year. According to the Centers for Disease Control and Prevention, there were 70,630 drug overdose deaths throughout the U.S. in 2019. Opioids were involved in 70.6 percent of drug overdose deaths, and synthetic opioids like fentanyl were involved in 72.9 percent of all opioid overdoses. In recent times, drug dealers have been cutting heroin with fentanyl in order to increase its potency and therefore increase its street value. The majority of heroin users who lose their lives to an overdose are unaware that the drug they are ingesting contains fentanyl. Over the course of the past couple of years, the presence of carfentanil in the U.S. drug market has been on the rise. The Drug Enforcement Administration recently issued an Officer Safety Alert which states, "Carfentanil is a synthetic opioid approximately 10,000 times more potent than morphine and 100 times more potent than fentanyl. The presence of carfentanil in illicit U.S. drug markets is cause for concern, as the relative strength of this drug could lead to an increase in overdoses and overdose-related deaths, even among opioid-tolerant users."
If you or someone you love has been using heroin, it is important to note that the presence of fentanyl or carfentanil cannot be detected until it is too late. At CuraSouth we understand how devastating opioid use disorders of any type or severity can be, and we have developed a medical detox program geared towards helping people of all ages and personal backgrounds overcome opioid addiction once and for all. To learn more about carfentanil, fentanyl, or our program of medical opioid detox, contact us today.
What is the Difference Between Carfentanil & Fentanyl
What is the main difference between carfentanil and fentanyl? While these two chemical substances are similar in structure, carfentanil is significantly more potent than fentanyl. Carfentanil is 10,000 times more potent than morphine and 100 times more potent than fentany; fentanyl is 100 times more potent than morphine and around 50 times more potent than heroin. Either of these drugs has the potential to kill a person instantaneously, even when a very small amount is ingested. However, because of its potency, lethal overdose is more likely to occur if heroin is laced with carfentanil.
What is Carfentanil?
Carfentanil is an opioid narcotic used in veterinary practice. This specific drug is not for human consumption; in fact, it is only used on extremely large mammals, like elephants. Because this synthetic drug is so potent, a very small amount can be lethal (although the lethal dose range for carfentanil in humans remains unknown). There is no way to tell whether another drug has been laced with carfentanil. The drug cannot be seen, smelled or tasted — which is partially why its emergence in the drug market is so extremely dangerous.
What is Fentanyl?
Fentanyl is a synthetic opioid prescribed in a hospital setting to people with severe pain that is resistant to other opioid painkillers. Fentanyl is typically administered in a patch form under the close supervision of a medical professional. Recently, illegal forms of fentanyl are being manufactured and sold to drug dealers across the country. This illegally manufactured fentanyl can either be combined with powdered heroin or pressed into pill form, made to mimic prescription painkillers like oxycodone or hydrocodone.
Fentanyl can be lethal at the 2-milligram range, meaning a nearly microscopic amount of carfentanil can result in fatal overdose. Both fentanyl and carfentanil pose a major threat to law enforcement officers and emergency first responders, seeing as both of these opioid narcotics can be lethal when absorbed into the skin. Numerous warnings have been issued by the DEA and other government agencies warning people of the toxicity of both substances. Of course, the greatest risk is posed to those with heroin use disorders. If you or someone you love has been struggling with a heroin addiction, there is help available. Contact us to learn more.
We Are Here For You
Let Us Help You Heal
Our Drug & Alcohol detoxification experience is second to none.
Learn how we can help by speaking with one of our Treatment Advisors today.
Are Both Carfentanil & Fentanyl Addictive?
It is important to understand that both carfentanil and fentanyl can be addictive. However, because both of these drugs are so incredibly potent, a person will often experience a fatal overdose before an addictive disorder has the opportunity to develop. The majority of people who overdose on one of these two synthetic opioids originally developed an addiction to heroin or prescription painkillers. A person might believe they are purchasing pure heroin or pharmaceutical grade painkillers, only to find the substance has been laced with a synthetic opioid. The vast majority of recent opioid overdose deaths are preventable. Sadly, many people who are in need of professional addiction treatment fail to seek the help they need, either because they are unaware of the resources available to them or because they feel they are "not ready" to recover. Using a fentanyl or carfentanil-laced drug eve one time can be lethal, which is why it is so crucial to seek professional help before it is too late.
Our Drug & Alcohol Detox Services Include
---
At CuraSouth we treat people of all ages and demographics who have been exposed to fentanyl or carfentanil — many who have experienced an overdose, and who were saved by naloxone (an opioid antagonist which reverses potentially lethal symptoms of opioid overdose when it is administered immediately). Because opioid addiction is so powerful and so difficult to overcome without professional assistance, many people who survived an overdose return to using their drug of choice just hours or days after being revived.
Getting Help for Carfentanil & Fentanyl Abuse
When it comes to getting help for an opioid use disorder of any kind, medical detox always comes as a recommended first step. Finding the right detox center for you and your personal needs is often as easy as doing a little bit of research and making a phone call.
When finding a detox center we recommend asking yourself the following questions:
Am I looking for a detox center in a specific location, like South Florida?
Am I willing to travel out of state for medical detox?
Does the detox center accept coverage from my current health insurance provider?
If I am currently uninsured, does the detox center offer additional coverage options?
Does the center provide intensive behavioral therapy and additional treatment services?
If I was using heroin or prescription painkillers, does to detox offer medication assisted treatment options to help reduce withdrawal symptoms and combat drug cravings?
Opioid withdrawal can be extremely uncomfortable when left untreated, and associated drug cravings often lead a person to relapse before the detox process has come to a close. This is why inpatient detox is so beneficial to those who have been struggling with an opioid use disorder. We effectively treat common symptoms of opioid withdrawal the moment they develop, including:
Insomnia and other sleep-related issues.
Flu-like symptoms, including runny nose, watery eyes, sweating and shaking.
Severe stomach cramping.
Nausea, vomiting and diarrhea.
Muscle aches and joint pain.
Feelings of anxiety, depression, agitation or irritability.
Intense cravings for heroin, painkillers or other opioids.
To learn more about our effective detox program or to learn more about fentanyl or carfentanil withdrawal, contact us today.
Ready To Begin Your Drug & Alcohol Detox?
We Offer A Safe & Effective Program
Don't let Drug & Alcohol addiction control your life.
Call us today and let's get you started on the path to a better you.
Addiction Treatment Options for Opioid Abuse & Dependence
If you or someone you love has been struggling with an opioid addiction of any kind, we recommend following a multi-staged treatment process — beginning with medically monitored detox. In medical detox you will undergo a safe and pain-free opioid withdrawal under the close supervision of a team of licensed medical professionals. While engaged in detox your case manager and the rest of the clinical team will help you develop a personalized aftercare plan, which typically involves a transition into the next appropriate level of clinical care. Because the psychological drug cravings that go hand-in-hand with early opioid addiction recovery can be severe, entering into an inpatient treatment center is generally recommended. While in inpatient rehab you will have access to individual, group and family therapy, relapse prevention training, life skills training, holistic modalities and numerous other addiction treatment services. Because active addiction affects all areas of life, it is important to find a treatment program which is integrated and comprehensive; one that facilitates healing on a physical, mental, emotional and spiritual basis. As part of the Guardian Recovery Network, CuraSouth works closely with inpatient and outpatient treatment programs across the country. To learn more about our licensed and accredited network of treatment options, reach out to us today.
Begin Healing Now! Have A Call With One Of Our Treatment Advisors
Caring & Experienced Staff

Fully Licensed & Accredited 
Don't Suffer Any Longer
Begin Your Personal Journey of Healing Today
CuraSouth provides a licensed, individualized and integrated detox program to people of all ages who have been struggling with addictive disorders of all types and severities. We offer a personalized curriculum of clinical care, designed to help our clients make a smooth and seamless transition from medical detox into the next appropriate stage of their personal journey of addiction recovery. We understand how difficult it might seem to choose the best drug and alcohol detox in South Florida for your unique personal needs. Fortunately, we are available to help make the decision easier. The moment you contact us, either directly through our website or over the phone, you are put in touch with one of our experienced and compassionate Treatment Advisors. They ask a short series of questions, ultimately helping you determine which level of care is the most appropriate for your unique case. If we believe our program is a good fit we conduct a free, no obligation insurance benefit check and facilitate local travel to our Tampa, Florida detox and recovery center. Contact us today to begin.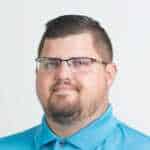 Reviewed for accuracy by our Clinical Director:
Travis is a Licensed Clinical Social Worker and Certified Addiction Professional. He has worked in various community-based settings, where he served families and couples, addressed issues related to homelessness and crisis and worked in a substance abuse setting.